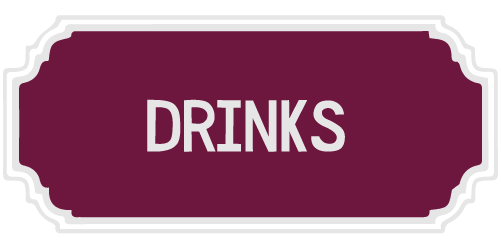 LINDAUER 200ML
$10.00 Bottle
BRUT CUVÉE | FRAISE | SAUVIGNON BLANC | PINOT GRIS
NEW ZEALAND
LINDAUER SPECIAL RESERVE 200ML
$12.00 Bottle
NEW ZEALAND
LINDAUER SPECIAL RESERVE BRUT CUVÉE
$45.00 Bottle
NEW ZEALAND
GRAHAM NORTON PROSECCO
$10.00 Glass / $45.00 Bottle
ITALY
DANIEL LE BRUN NV
$60.00 Bottle
MARLBOROUGH
LANSON BLACK LABEL BRUT
$100.00 Bottle
CHAMPAGNE
WITHER HILLS
$9.00 Glass / $40.00 Bottle
MARLBOROUGH
WITHER HILLS EARLY LIGHT
$9.50 Glass / $45.00 Bottle
MARLBOROUGH
THE NED
$11.00 Glass / $50.00 Bottle
MARLBOROUGH
LEEFIELD STATION
$11.00 Glass / $50.00 Bottle
MARLBOROUGH
WITHER HILLS EARLY LIGHT
$9.50 Glass / $45.00 Bottle
MARLBOROUGH
THE NED
$10.50 Glass / $48.00 Bottle
MARLBOROUGH
LEEFIELD STATION
$11.50 Glass / $53.00 Bottle
MARLBOROUGH
TE WHARE RA
$55.00 Bottle
GEWURTZTRAMINER
MARLBOROUGH
TE WHARE RA TORU
$48.00 Bottle
GEWÜRZTRAMINER, RIESLING AND PINOT GRIS
MARLBOROUGH
MT DIFFICULTY ROARING MEG
$10.50 Glass / $48.00 Bottle
RIESLING
CENTRAL OTAGO
THE NED NOBLE
$45.00 Bottle
SAUVIGNON BLANC DESSERT WINE 375ML
MARLBOROUGH
TRINITY HILL
$10.50 Glass / $48.00 Bottle
HAWKES BAY
LEEFIELD STATION
$11.50 Glass / $53.00 Bottle
MARLBOROUGH
MARISCO THE KING'S BASTARD
$12.00 Glass / $55.00 Bottle
MARLBOROUGH
THE NED
$12.50 Glass / $58.00 Bottle
MARLBOROUGH
WITHER HILLS EARLY LIGHT
$9.50 Glass / $45.00 Bottle
MARLBOROUGH
THE NED
$10.00 Glass / $45.00 Bottle
MARLBOROUGH
WITHER HILLS
$10.50 Glass / $46.00 Bottle
MARLBOROUGH
LEEFIELD STATION
$55.00 Bottle
MARLBOROUGH
WITHER HILLS
$9.00 Glass / $40.00 Bottle
MARLBOROUGH
LEEFIELD STATION
$12.00 Glass / $55.00 Bottle
MARLBOROUGH
THE NED
$11.50 Glass / $53.00 Bottle
MARLBOROUGH
MT DIFFICULTY ROARING MEG
$14.00 Glass / $60.00 Bottle
CENTRAL OTAGO
TE KAIRANGA JOHN MARTIN
$90.00 Bottle
SINGLE VINEYARD
MARTINBOROUGH
GRAHAM NORTON
$10.50 Glass / $48.00 Bottle
AUSTRALIA
TRINITY HILL
$10.50 Glass / $48.00 Bottle
MERLOT
HAWKES BAY
HUNTAWAY RESERVE
$11.50 Glass / $54.00 Bottle
CAB MERLOT
GISBORNE
ANGUS THE BULL
$11.00 Glass / $52.00 Bottle
CENTRAL VICTORIA
GOODHOME BREW
$7.00 Glass / $8.00 Pint / $25.00 Jug
MAC'S GOLD
$7.50 Glass / $9.00 Pint / $28.00 Jug
ALL MALT LAGER
MAC'S THREE WOLVES
$8.00 Glass / $9.00 Pint / $30.00 Jug
PALE ALE
PURE BLONDE
$8.00 Glass / $9.00 Pint / $30.00 Jug
LOW CARB
SPEIGHT'S MID ALE
$6.50 Glass / $8.00 Pint / $25.00 Jug
2.5%
STEINLAGER CLASSIC 'SUPER COLD'
$8.50 Glass / $30.00 Jug
2.5%
STELLA ARTOIS
$10.00 Glass / $12.00 Glass / $36.00 Jug
2.5%
EMERSON'S
$10.50 Pint
NZ PILSNER
PANHEAD QUICKCHANGE
$10.50 Pint
XPA PALE ALE
LITTLE CREATURES
$9.00 Glass / $11.00 Pint
PALE ALE | PILSNER
BULMERS IRISH CIDER
$8.00 Glass / $10.00 Pint / $30.00 Jug
PALE ALE | PILSNER
CRAFT BEER OF THE MONTH
ASK BAR STAFF FOR DETAILS
STEINLAGER PURE LIGHT 2.5%
$8.00 Bottle
STEINLAGER PURE
$8.50 Bottle
STEINLAGER TOKYO DRY
$9.00 Bottle
MAC'S MISS CONDUCT
$8.50 Bottle
DRY HOPPED PILSENER
MAC'S BLACK
$8.50 Bottle
PORTER
MAC'S SASSY RED
$8.50 Bottle
AMBLER ALE
MAC'S HOP ROCKER
$8.50 Bottle
SMIRNOFF BLACK
$9.00 Bottle
GORDON'S PINK GIN
$10.00 Bottle
THOMAS & ROSE CIDER RANGE
$13.00 Bottle
500ML
FOREIGN & CRAFTY
LIMITED EDITION MAC'S CRAFT BEERS AVAILABLE
STELLA LÉGÈRE
$8.50 Bottle
LOW CARB
EMERSON'S BOOKBINDER SESSION ALE
$9.50 Bottle
PANHEAD SUPERCHARGER
$9.50 Bottle
APA
HARRINGTON'S YANK DAK
$10.00 Bottle
APA
HARRINGTON'S TRAVELLER
$10.00 Bottle
NZ PALE ALE
MAC'S SPARKLING SODA RANGE
$6.00 Glass
FEIJOA, PEAR & ELDERFLOWER | GINGER BEER | LEMONADE & RHUBARB | MANDARIN, LIME & BITTERS
ASSORTED SOFT DRINKS
$4.00
COKE | DIET COKE | SPRITE | GINGER ALE | COKE ZERO CAN | SPRITE ZERO CAN
LEMON LIME AND BITTERS
$4.50
ASSORTED JUICES
$5.00 Glass
ORANGE | PINEAPPLE | TOMATO | APPLE | CRANBERRY | FEIJOA
NAKD ARTESIAN SPARKLING WATER
$5.00
300ml
GRANNY SMITH
$7.00 Glass
APPLE, LEMONADE, LIME JUICE
SUNSHINE SURPRISE
$7.00 Glass
FEIJOA, ORANGE, PASSIONFRUIT, CRANBERRY
PINK FAIRY
$7.00 Glass
RASPBERRY, PINEAPPLE, SODA
ICED CHOCOLATE
$7.50 Glass
ICED MOCHACCINO
$7.50 Glass
ICED TEA
$7.00 Glass
PEACH & PASSIONFRUIT | VELVET BERRY
HOT CHOCOLATE
$4.00 Regular
MACCHIATO SHORT
$3.50 Regular
KIDS HOT CHOCOLATE
$3.00 Regular
PUPPYCINO - ON THE HOUSE
FREE
EXTRAS
$0.50
EXTRA SHOT | SYRUP | SOY | DECAF | ALMOND
CLASSIC DAIQUIRI
$16.00 Glass
THIS FRESH BEAUTIFUL MIX IS PERFECT FOR AN ISLAND HOLIDAY OR TO START YOUR EVENING OFF. THE ORIGINAL DAIQUIRI MADE WITH FRESH LIME JUICE IS AN UNBEATABLE COMBINATION.
ESPRESSO MARTINI
$16.00 Glass
VODKA, COFFEE AND SUGAR - IT'S A MATCH MADE IN HEAVEN WE THINK. STRONG, PEPPY AND BEAUTIFUL TO LOOK AT, THE ESPRESSO MARTINI IS THE
PERFECT NIGHT OUT ON THE TOWN DRINK, NYE DRINK, OR "I'M JUST FEELING A LITTLE BIT FANCY" DRINK!
MARGARITA
$16.00 Glass
ONE OF THE MOST POPULAR COCKTAILS OF ALL TIME AND AN ABSOLUTE CLASSIC TO ADD TO YOUR NIGHT OUT!THIS BALANCED SWEET AND SOUR COCKTAIL WILL LEAVE YOU FEELING REFRESHED ON A HOT DAY, AND WARM YOU UP ON THE COOL DAY, PERFECT FOR YOUR NEXT PARTY.
COSMOPOLITAN
$16.00 Glass
FROM ORIGINS IN MIAMI TO FINDING FAME IN THE 90'S THANKS TO SEX AND THE CITY, THE COSMOPOLITAN IS MADE WITH A BALANCE OF VODKA, COINTREAU, CRANBERRY JUICE, AND LIME JUICE.
CLASSIC MARTINI
$16.00 Glass
A CONTEMPORARY CLASSIC, THE MARTINI COMES FROM A TIME OF ADVENTURE AND STYLE. FROM A TIME WHEN JAMES BOND WAS AT HIS PRIME.
LYCHEE MARTINI
$16.00 Glass
IF YOU THINK OF THE PERFECT BLEND OF EASTERN EXOTIC AND EUROPEAN TRADITION, THEN THIS IS THE HEADY TASTE OF A LYCHEE MARTINI.
SANGRIA
$16.00 Glass
THIS FRUITY DRINK FROM SPAIN HAS MANY VARIATIONS, BUT SOMETIMES TRADITION IS THE WAY TO GO. WITH RED WINE AND BRANDY THIS IS A GOOD WINTERS DAY COCKTAIL.
OLD FASHIONED
$16.00 Glass
A CLASSIC WHISKEY COCKTAIL WITH SOME DELIGHTFUL FLAVOURS THAT COMBINE SWEET WITH BITTER.
LADY BIRD
$16.00 Glass
THE ULTIMATE SUMMER TIME SURFING COCKTAIL. WITH BOTH MIDORI AND MALIBOU, WHAT MORE COULD YOU WANT IN THE TARANAKI, THE SURFING CAPITAL OF NEW ZEALAND.
PINK DRAGON
$16.00 Glass
THE ULTIMATE IN SWEETNESS AND LIGHT, THIS COCKTAIL MADE FROM GORDON'S PINK GIN AND SOME DELIGHTFUL FRUIT FLAVOURS, HAS EVERYONE COMING BACK FOR A SECOND.
OTHER COCKTAILS CAN BE MADE ON REQUEST
FRUIT TINGLE
$12.00
LEMON, VODKA, BLUE CURACAO, APPLE SOURZ
FEIJOA CRUMBLE
$12.00
FEIJOA VODKA, MAC'S FEIJOA AND PEAR, APPLE JUICE
JAMAICAN MULE
$12.00
APPLETON ESTATE SIGNATURE BLEND RUM, BITTERS, MAC'S GINGER BEER
MOJITO
$12.00
BACARDI WHITE RUM, GOMME, LIME JUICE, MINT LEAVES
SEX ON THE BEACH
$12.00
LIME, ORANGE, VODKA, PEACH SCHNAPPES, OJ & CRANBERRY
OTHERS ARE AVAILABLE ON REQUEST, PLEASE CHECK WITH THE WAITER
QF
$10.00
MIDORI AND BAILEYS
JAM DONUT
$10.00
CHAMBORD AND BAILEYS
SNICKERS
$10.00
FRANGELICO, KAHLUA, BAILEYS, DARK CRÈME DE CACAO
B52
$10.00
BAILEYS, KAHLUA, COINTREAU
SQUISHED FROG
$10.00
MIDORI, BAILEYS, GRENADINE
SLIPPERY NIPPLE
$10.00
SAMBUCA BLACK, BAILEYS
OTHERS ARE AVAILABLE ON REQUEST, PLEASE CHECK WITH THE WAITER
LAGAVULIN 16 YEAR OLD
$14.00 Glass
GLENFIDDICH 12 YEAR OLD
$11.00 Glass
SOUTHERN COMFORT
$8.00 Glass
MEUKOW VANILLA
$11.00 Glass
MEUKOW VS COGNAC
$13.00 Glass
42BELOW FLAVOURS
$9.00 Glass
ASK BAR STAFF FOR AVAILABLE FLAVOURS
GORDON'S PINK GIN
$8.00 Glass
BOMBAY SAPPHIRE
$9.00 Glass
PATRON XO CAFÉ
$10.50 Glass
AMERICAN HONEY
$9.00 Glass
SOUTHERN COMFORT
$8.00 Glass
WILD TURKEY 101
$12.00 Glass
WOODFORD RESERVE
$10.00 Glass
APPLETON ESTATE SIGNATURE BLEND
$9.00 Glass
APPLETON ESTATE 8YO
$10.00 Glass
SAILOR JERRY SPICED
$11.50 Glass
CAPTAIN MORGAN SPICED
$9.00 Glass
VANILLA GALLIANO
$8.50 Glass
PEACH SCHNAPPS
$8.00 Glass